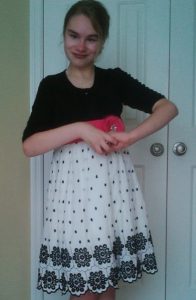 Our vision is that churches will include all people, regardless of ability, in congregational worship, as well as educational programming and fellowship activities.
We believe that everyone should have access to their local church and its programs and activities regardless of level of ability
We believe that all people have a purpose and value in God; and that all persons with disabilities should be fully included in the programs and activities as well as in worship in their local congregation
We believe that all who have accepted Christ have been given spiritual gifts and should have access to opportunities to exercise those gifts in the context of their local church
We also believe that, as the body of Christ, it is our responsibility as churches to come alongside families of those with special needs, meeting their unique physical, emotional, and spiritual needs
LifeLine Provides Special Needs Ministry Development:
Vision Casting/Strategic Planning
Church Specific, Program Specific, & Diagnosis Specific Training
Consultation Services
Supporting Church Staff and Volunteers with Education, Training, and Resources
Training is available to churches who reflect the Biblical doctrines upon which LifeLine was founded. Contact us for a complete list of services and more information about custom presentations and fees to train and equip your church's leadership.  See current available topics here.   Conference Options Available.
Parents Night Out: Moving LifeLine from a church to an office setting in 2009 brought with it some changes. Parents Night Out was the first LifeLine event and it functioned well in the church-sized space for seven years.  PNO was begun in a local church and is more suited as a local church outreach and ministry.  While LifeLine continues to be ministry minded, our facility change to primarily an office setting does not lend itself to the respite events as we used to provide them.  We continue to offer resource and referral information to families seeking respite and train churches on how to offer respite opportunities to those families who need it, even though we are no longer able to directly provide respite activities.
As we look toward helping local churches expand their outreach, our goal is to partner with like minded congregations with a passion for stabilizing and nurturing families affected by special needs.  Please contact us if your congregation is interested in supporting the ministries of LifeLine or finding out how to reach out to families using Parents Night Out, workshops, or other activities.  We'd love to share our years of experience to help you get started.
Same Lake Different Boat Bible Study and trainings throughout the year!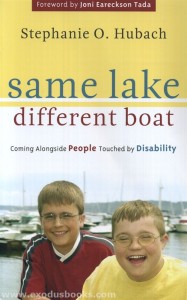 When the church attempts to function without all of its parts, the body of Christ becomes disabled. Same Lake Different Boat by Stephanie Hubach is a transformational work designed to renew our minds to think biblically about disability in order that our lives, our relationships, and our congregations might wholly reflect Christ.
This study will encourage and support family caregivers.  It will cast a vision for church leadership to follow Christ's example of interaction with caregivers and those with disabilities. It will also build up and equip lay leaders within the church to more effectively inreach and outreach to those inside the church and within the community. As the various groups come together, conversations are facilitated that might never have begun otherwise. We hope you will join us for the next study!
Same Lake Different Boat is a 15 week study.  It meets one night per week for approximately two hours.  The cost is $25.00 and includes all materials: Same Lake Different Boat, by Stephanie Hubach, and Same Lake Different Boat Student Workbook.  Please check Our Calendar for the dates of our next Bible Study.  Contact us for the location and details of the next study.
Would you like us to help you host your own Same Lake Different Boat Bible Study?  Check out the details here.
LifeLine also offers other Bible studies periodically throughout the year that are written by and and for caregivers and families affected by disability.  We hope you will plan to join us!