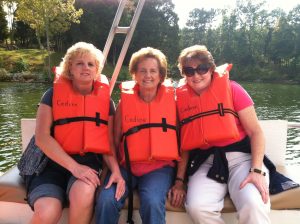 There are many ways to support LifeLine, whether you are an individual, a family, a church, organization, or business.
Help us provide services to families affected by special needs by a FINANCIAL DONATION:
You can also…
*Shop online and LifeLine receives a percentage of your purchase when you GOODSHOP.
*Search online and LifeLine receives a contribution for every search when you GOODSEARCH.
*Purchase Candles from the Candle Closet and 25% of each purchase benefits LifeLine families.  Candle Sale Flyer 2014
*Give gifts in kind.  Have leftover items that you can share with other LifeLine families or have office supplies or equipment that could benefit the administration of LifeLine?  MAKE A DONATION OF GIFTS IN KIND
*Volunteer your time and talents.  Our volunteers make it possible for LifeLine services to reach additional families.  Do you have a skill or other resource that you can share?  Volunteer Application
*Encourage your church, mission group, or Sunday School class to provide missionary funding to LifeLine.  To schedule us to come to your church to speak about the ministries of LifeLine, CONTACT US HERE.
http://www.apotekforman.com