Families frequently ask us the question "I feel like something is going on with my child, but I don't have any idea where to start to get him/her evaluated to see if he/she has a diagnosis. How do I get a diagnosis?"
We can help!
The answer is that there are two types of diagnoses: There are both medical/clinical and educational diagnoses.
Medical diagnoses generally come as a result of some medical test or clinical evaluation.
Educational diagnoses are given by school systems solely for the reason of determining educational supports and services. We can walk you through both processes.
To get a Medical/Clinical Diagnosis:
Here are some options for you to consider. The following can diagnose autism spectrum disorders, sensory integration disorders, ADD/ADHD, mental health concerns, intellectual and developmental disabilities, etc. (This list is not exhaustive, but are commonly used by many of our families.) Most can also provide follow up therapies, counseling, etc.
Dr. Karen Weigle, Clinical Psychologist, Chattanooga Autism Center, Chattanooga, TN. 423-531-6961. All ages, child through adult. has experience with all ages, child through adult. The Chattanooga Autism Center typically has a wait list of several months.
Dr. Kenneth Pittman, Psychiatrist, Agape Youth Behavioral Health, Chattanooga, TN 423-443-3336 All ages, child through teens. Typical wait list a couple of months.
Dr. William McGee, Pediatric & Developmental Psychologist, Henegar/CBI Counseling and Assessment Center, Chattanooga, TN 423-756-2894 Serves all ages.
Dr. William Hillner, PhD., Clinical Psychologist, The Relationship Therapy Center, Chattanooga, TN 423-855-4091/423-892-5462 All ages, child through teens.
Vitalis Behavioral Health, Ft. Oglethorpe, GA 706-841-0500 Serves all ages. Counseling and medication management.
Dr. Ricardo Causo, MD, Developmental Pediatrician, Center for Developmental & Behavioral Pediatrics, Chattanooga, TN 423-490-1547
Vanderbilt TRIAD Autism Center, Nashville, http://vkc.mc.vanderbilt.edu/vkc/triad/
Marcus Autism Center, Atlanta, http://www.marcus.org/
Amen Clinics, Atlanta, http://www.amenclinics.org
Your pediatrician may recommend another specialist that can help you with a specific medical diagnoses. If you aren't sure how to find a medical specialist, contact LifeLine and we will help you.
**Please note: Regardless of who is the evaluator, the evaluation for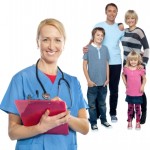 an autism diagnosis will take place over several visits, so expect anywhere from 3-6 appointments. The most reliable evaluations will include the ADOS test – Autism Diagnostic Observation Schedule. Not all evaluators do that particular test, so you may want to ask to verify when you schedule if you would like for them to use that specific measure.
To get an educational diagnosis:
If you would like your child to be evaluated by the school system for an educational diagnosis and some special education support, there is a sample letter here on our website that can help guide you in what/how to ask.
Download the Request for Psychoeducational Evaluation forms. Fill in your information as appropriate. If you are in Tennessee, you can use both pages. If you are in Georgia, or any other state, you can use just the first page. If you have questions about which tests to request on the second page, LifeLine will be happy to walk you through them to explain what each of the tests will be evaluating.
Once you submit the signed, dated request letter to the appropriate recipients (Keep a copy!), then the school should contact you to invite you to attend an assessment team meeting. In this meeting, representatives from multiple educational arenas will be present to help talk though exactly which evaluations need to be completed and any accommodations or things they need to consider as they evaluate (such as your child wears glasses, uses hearing aids, etc.) Once everyone agrees on the list of evaluations to be completed, you may sign consent for evaluation and the assessments will begin.
Under IDEA (Individuals with Disabilities Education Act), the school system has 60 days from signed consent to evaluate and hold an eligibility meeting. If found eligible, they have up to 30 additional days to develop an IEP (Individual Education Program) according to current IDEA regulations (which are used in Tennessee). Regulations on timelines may vary by state, but cannot take longer than the IDEA regulations.
You can choose to do the medical/clinical first and then take that diagnosis to the school to request educational evaluation OR you can request evaluation by the school and try to get an educational diagnosis since it may be a few weeks or months before you can access the medical diagnosis OR you work both processes simultaneously. It is entirely up to you how you want to go about it.
If you are just looking for a related service evaluation (Speech, Language, Occupational, Physical, Reading, Vision Therapies, etc.), you may find some resources on our
Therapy & Tutoring Resource
page.
After diagnosis:
Once you have an official diagnoses in hand, let us know and we can direct you to follow-up therapies, resources, or learning opportunities. In the meantime, you are welcome to join other LifeLine families at any of our training workshops or support activities. You can find the calendar
here
. You can register for any of the events by clicking on the date and then adding tickets to your cart. We are constantly sharing resources and community events on our Facebook group as well, so be sure to join
LifeLine, Inc.
Like our Facebook Page to learn more
.
If, for any reason, either the medical or educational impacts of your child's areas of struggle doesn't result in an official diagnosis, but you see that there is educational impact, there are still other ways to access services. Should that be the case, we will be happy to walk you through that process as well.
Finally, we want you to know that you are not alone in this journey. It may seem overwhelming, but that is exactly why we are here. If you would like to connect to a Parent Mentor, you can find out about our Parent Mentor program here and request a mentor here. Our mentors are trained parents of children with medical and educational diagnoses and are a wealth of knowledge. If you would like to request a consultation to discuss the special education process in more detail, or if you already have a diagnosis and need to know how to carry that information into a school environment and access services, you may find additional resources under Special Education tab on our website.