The following are letters of support and excerpts from letters of support that LifeLine has received through the years.  We are honored to work alongside these professionals and educators and honored to serve the families of our community.  Would you like to share about your experience with LifeLIne?  You can do so here at Great NonProfits.
_________________________________________________________________________________________________________
"For the limited time Lisa was given, the presentation was wonderfully organized and delivered!" – AM, Learning RX Staff Training
_________________________________________________________________________________________________________
LifeLine, Inc. has been a valuable resource for my patients and their families with special needs.  I make referrals to this organization on a regular basis for assistance with educational planning and much needed support for these families.  The staff is always helpful with local resources for hard to find equipment and items that patients need.  They provide a much needed service to the Chattanooga, TN and North Georgia area and hopefully will continue in this capacity.
Sincerely,
Susan B. Gain, APRN, PNP-BC
Pediatric Neurology
Chattanooga, TN
---
I would like to speak on behalf of LifeLine, Inc. and the wonderful job they are doing for families in our area.  The tireless efforts of this group have reached out in many ways to the families that I work with in northwest Georgia.  Lisa Mattheiss has been involved and conducted many hands on workshops for parents of children with disabilities.  Every workshop is free to the parents and usually a meal is provided.
Workshops cover issues regarding legal rights, educational rights and responsibilities, where to find support, diagnosis specific issues, guardianship, transitions into adulthood for those with special needs and workshops geared just for the caretakers.
This organization worked to help families devastated by the tornados in April 2011 find needed medical supplies and equipment for their children with special needs.
The continued need in our area is great and I am thankful that we have an organization like LifeLine, Inc. that can be called on in a moment's notice to offer support, wisdom and help to hurting and often torn families when they need it the most.
I count it a joy to have LifeLine, Inc. to refer parents to that need information, advice, or encouragement with the daily and sometimes daunting issues that they are facing.
Sincerely
C. Michal Jones
Parent Mentor
Walker County Schools
---
I have had the pleasure of being involved with the LifeLine organization for around eight years now.  My oldest son is thirteen years old and has the diagnosis of autism.  I came to LifeLine at a point in my life when I felt like I had nowhere else to go.  I was a single mother and my son was having extreme difficulty functioning within his placement of educational services.  I was also pregnant with my second child.  LifeLine helped me with navigating an appropriate recommendation for educational services which I able to to use to get him appropriate services.  LifeLine even reached out to me to help me get other services within  the community to assist me with the needs I had for furniture, clothing, and other items for my unborn child during my transition of moving.  Shortly after the birth of my second child, he passed away and LifeLine was there to offer me support when I needed it most.
Over the years I have had many additional obstacles with my son's educational services.  Without hesitation the first place I contact is LifeLine.  No matter how busy their schedule is, they never turn me away when I need advice and help.  Today my son is high functioning and is doing extremely well and I feel this has been partially due to the services provided by LifeLine.
I try to do a lot around the community to help other parents who may be in the same situation that I was in when I found LifeLine.  LifeLine offers training to help parents become their own advocates and even after trained, they never fail to still be available to help you when needed.  I run into parents that have no clue of what their rights are or what to do when they suspect their child has a special need.  I refer these families immediately to LifeLine.  At my daughter's school, I have noticed many children who I suspect have undiagnosed conditions that could require special education services.  I serve on the Executive Board of the PTA at my daughter's school so we decided to extend an invitation to LifeLine at one of our meetings.  Even in a small PTA meeting, parents realized they had needs that LifeLine can help them with.  After this meeting, the teachers reached out to me asking if LifeLine could better educate them on how to recognize special needs; LifeLine without hesitation offered to conduct a training workshop to assist this school in identification of special needs and where to go when faced with this issue.
LifeLine has not only touched my life and the life of my family, it has touched the life of many families I have come into contact with and countless other families.  They always leave their door open to those in need of help.  I highly recommend LifeLine to anyone who needs assistance with the issues of special needs.
Sincerely,
Rachel McDonald, parent
---
As a representative of Hamilton County Department of Education's Special Education Department, I am privileged to write a letter of recommendation on behalf of LifeLine.
The LifeLine program offers an exceptional service to families of children with special needs in our community.  It targets families to provide training, resource and referral dissemination, and one-on-one interactions to offer assistance and support.
This program has offered free parent workshops to help our parents better understand their children's special needs.
Through tireless effort and dedication to service, LifeLine has made a significant positive impact on parents of children with special needs.
Sincerely,
Mitzi Delker, Supervisor of Special Education
Hamilton County Department of Education
---
Our family is deeply grateful for the continued assistance, knowledge, and support LifeLine, Inc. have provided us in our pursuit of obtaining a Free and Appropriate Education for our son. Please know that this organization has our full support and whole hearted recommendation for consideration of recognition by your group.
My son is currently a freshman in college, and as I look back over his school years, I have consistently known that LifeLine was only a phone call away whenever we needed essential information that would guide us in making the best possible decisions to help our son advance academically, develop independence, and ultimately transition into the college setting. I can't begin to tell you how much we have relied on LifeLine's knowledge, wisdom, insight, and support in order to navigate through the special education system to provide him with the tools, resources and services he needed to receive an education.
Besides the supportive phone calls and personal advocacy at meetings, I have also attended LifeLine sponsored workshops and the Transition Academies. LifeLine has always come through in helping me learn what I needed to know.
Because of LifeLine I am became a more effective advocate for my son. The saying that "knowledge is power" is so true. I can see how the knowledge I gained from LifeLine directly correlated with the improvement in receiving educational benefit that my son would never have received otherwise. LifeLine has been there through the tears and the laughter, through the disappointments and the accomplishments. Without LifeLine's support, I would have felt alone, isolated, and often discouraged. Thanks to LifeLine, I became more personally empowered to stand up for my son's right to a Free and Appropriate Public Education.
After my son graduated last year, I wanted to continue to use what I had learned from LifeLine helping other families facing similar struggles in obtaining the services their children need. I knew only too well how vital it is as a parent to have someone who is willing to be supportive and provide the encouragement needed in order to work with the schools in the best interests of children. Last Fall, through LifeLine, I attended the Vanderbilt Volunteer Advocacy Project and am now volunteering as an Mentor for other families in the area who want to have the knowledge and information to create the best possible future for their own children with special needs.
LifeLine is a unique, caring, and extraordinary organization that impacts the lives of those it comes into contact in ways that will not only extend far into the future, but also throughout the region by creating a more inclusive and strong community.
Sincerely,
Janetta Reed, parent
---
As representatives of the Siskin Outreach and Resource Center of Siskin Children's Institute, we are privileged to write a letter of recommendation on behalf of LifeLine. Since 2003, we have been fortunate to work with this organization as we seek to improve the quality of life for children with disabilities, their families and the professionals who touch their lives.
The LifeLine program is unique, and it offers an exceptional service to families of children with special needs in our community. LifeLine targets families and medical professionals and provides training, resource and referral dissemination, and one-on-one interactions to offer assistance and support. We know of no other family support group in our community that offers these same comprehensive services (including the delivery of  care packages to families in hospitals and offering specialized child care services for children with special needs so parents can spend time together).
LifeLine is a reflection of personal passion from members of the community who, having been caretakers themselves, seek to help others on similar journeys.  Through tireless effort and dedication to service, Lifeline has made a significant positive impact on parents of children with special needs.
As staff members of the Siskin Outreach and Resource Center, we refer individuals to LifeLine on a frequent basis. When we make these referrals, we are confident the needs of those we serve will be met with compassion and thorough attention.
We appreciate your thoughtful consideration of our comments regarding the vital part LifeLine plays in our community.
Sincerely,
Julie Mickel
Training & Outreach Specialist
Beth Oldham
Family Support Coordinator
---
I am writing this letter in regards to what a wonderful Organization that LifeLine Ministries has been to my family. During a very hard time in our lives, I was lead to LifeLine through a friend that had come across them. She suggested that I check it out, So I did. What a blessing they were to us. The support that was given was amazing to say the least. The way that each person cares about what you are walking through, the helping hand that is extended is just such a comfort. Spending endless hours of their time to sit and help you.  Going to countless IEP meetings with you and being such a great support. I describe LifeLine as a light that shines at a time when you feel as if it is dark all around you. Searching for someone that knows how to guide you through an IEP meeting or someone who can give you the encouragement because they have been there, being able to direct you to finding the right glasses for your child, to connect families at family share nights.
I also find that the training that they offer at LifeLine is so needed and the information is something that we need as parents, something that has great impact on us. Being a parent of a child with special needs I know that I can always count on LifeLine. I know that my calls will be returned, that my emails are answered and that whatever the need made be that there is somewhere in Chattanooga that I have a resource available to me to where help is always given. I have not found another place in this area such as LifeLine.
My family and I are forever connected to LifeLine. We are forever grateful for all they have helped us with. I know that without LifeLine that many families would be affected and have nowhere to turn for answers, training, guidance, support, compassion, and a friend to hold you up when you feel you can't hold yourself up. I know several families that LifeLine has made an impact in their lives and the lives of their children. I am very happy & blessed to say that my family is one of those.
My hope is that LifeLine will continue to grow and reach more and more families that have needs and don't know how to get answers. My hope would be to see the Chattanooga Area embrace this ministry with open arms and want to be a part of it in helping make our community a better place for us all. It only takes one person to make things change. LifeLine Ministries is doing just that…Making a difference in the lives of many children and families.
Sincerely,
Wendy Eyrich, parent
---
Dear Lisa,
It is with great enthusiasm that I write this letter in support of LifeLine's "CARE" project.  As Executive Director of Tennessee's Parent Training and Information Center, STEP (Support and Training for Exceptional Parents, Inc.), I know first-hand of the great needs in your part of our state and in neighboring areas.  For many years, STEP has partnered with LifeLine to ensure that families and professionals in southeastern Tennessee receive relevant, high-quality training and materials about the navigation of the special education system.
Your passion and dedication to service of families in your area has been evident over the years as you have hosted our workshops, helped us set up meetings with families, provided valuable input as we have developed materials, and used our trainings to directly aide families.  Your hard work interacting with families by phone (often late into the evening!) and in meetings with school system personnel have been praised and appreciated.
Your proposal notes the unique demographic issues of your area, which put many of the families you hope to serve in the "unserved or underserved" category.  STEP acknowledges that extra funds and efforts are needed in the area within which you are located.  STEP's staff is stretched across the state and does work hard to serve all families who contact us—but that becomes increasingly difficult with tight resources and families with intensifying needs.
Your established contacts and networks in your area, and your wealth and depth of experience serving families cannot be overstated.  We look forward to working and partnering with you in the coming years….
Sincerely,
Jenness Roth, (former) Executive Director
STEP, Inc.
---
…. Lifeline Ministries impacts our community in such a positive manner.
For several years Lifeline Ministries has offered Oakwood Christian Academy quality staff development in the area of special needs students.  This training has provided a foundation for our school to feel more comfortable to accept students with diverse academic needs because we feel more capable of addressing those needs in an effective manner. Our accreditation, Georgia Association of Christian Schools (GACS), allowed our staff to receive staff development credits for these quality trainings.
Besides offering staff development for our educators, Lifeline Ministries has also offered free parent workshops to help our parents better understand their children's special needs.  Some of the workshop topics have included the following titles:  "Non-Verbal Learning Disorder", "ADD/ADHD", "Speech and Language Disorders", and "Sensory Integration Dysfunction".  The information included in the courses is up-to-date, well-researched, and includes a multitude of reputable sources.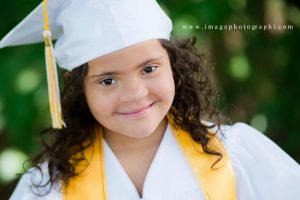 LifeLine Ministries serves the community as they seek to serve the Lord…
In His Service,
Deana Jones, Administrator
Oakwood Christian Academy