What happens when the school bus stops coming? This is an important question for a student or individual with disabilities and their family. Don't wait until the bus stops coming to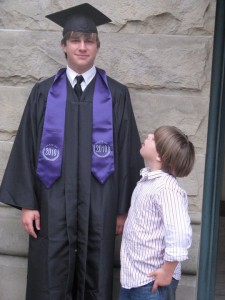 plan for how a student will spend their day and the rest of their life. In Tennessee transition planning should start well before a student is 16 and should continue until plans and outcomes that result in the individual continuing to live, learn, play, and contribute in their community in a way that they are happy and supported or protected as necessary.
The Transition Academy is for students and individuals with disabilities and the family, teachers, Vocational Rehabilitation staff, members of their circle of friends, and other professionals who care for and about them and wish to learn more about how to support them as they become adults.
Presenters, including students and individuals with disabilities, will share information about how to assist those attending as they think about answer such questions as:
What services and supports now provided by the school will no longer be available?
What changes at age 18?
Where and how does someone get adult services?
Why is it important to make plans early?
What role does the family, school and other providers play in planning?
What are the timelines and rules of the adult service delivery system
including:

Social Security
Vocational Rehabilitation
Medicaid Waiver?
Conference breakout sessions specifically for families, educators, and students as well as a comprehensive Resource Fair are the hallmarks of LifeLine's Transition Academy.