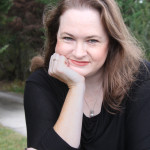 Lisa Mattheiss, Special Needs Ministry Consultant and Speaker (Chattanooga, TN)
Lisa has served the disability community for over 20 years as a leader, advisor, and tireless advocate. Her efforts began with providing support to parents and families, and broadened to teachers, schools, churches and the community as she realized that the most profound way to support families was to build inclusion into the fabric of the communities where families live their lives. Lisa's personal and professional experience and training uniquely qualify her as a special needs ministry consultant and speaker. Her deepest passion and calling is for helping churches include all people regardless of ability in congregational worship, educational programming, and fellowship activities.
Lisa is the Executive Director and cofounder of LifeLine, Inc., a 501(c)(3) nonprofit parachurch ministry organization that strives to provide support, education, and resources to families affected by disability, and to increase access and inclusion of individuals with disabilities in the community. Its primary service area is Southeast Tennessee and Northwest Georgia, but LifeLine, Inc. has served families in more than 25 states since 2002. Lisa has been instrumental in the launch, development, and growth of multiple church special needs ministries. Lisa also currently serves on staff at Christ First Church as Special Needs Ministry Coordinator, integrating ministry to those with disabilities throughout all existing and new programs of the church. Lisa's wisdom and skill in networking and developing partnerships make her a frequent advisor to many community, state and regional agencies and organizations including Erlanger Children's Hospital, Siskin Children's Institute, Chattanooga Autism Center, and the Tennessee Respite Coalition. She was appointed to the National Council on Disability by President George W. Bush in 2006 and served under two administrations.
Most importantly, Lisa is the wife of Jeff Mattheiss, whose constant support and devotion have encouraged her to broaden her reach and serve as called, and the mother of two deeply loved daughters. Emily, her oldest, was born with spina bifida and hydrocephalus, inspiring Lisa's journey and calling.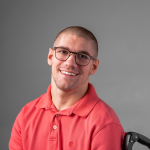 PJ Crouch (Chattanooga, TN)
PJ has Cerebral Palsy, but it doesn't define who he is. As a senior at Moody Bible Institute, he will graduate in 2020 with a degree in Ministry Leadership with a Disability Ministry Focus. PJ was an intern at LifeLine for 5 years beginning in high school. He now serves as a staff member, focusing his work on special needs ministry development. PJ has served as coordinator for Joni & Friends Wheels for the World, Joni & Friends Family Retreat Counselor and Trainer, and LifeLine workshop speaker. PJ and other Joni & Friends counselors recruit Family Retreat Counselors through their RED (Recruit, Equip, Deploy) Project. PJ joined Christ First Church in June 2019 to develop a fully inclusive young adult/college and career ministry called Forward.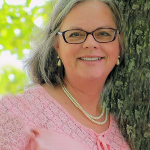 Trish Cox (Soddy Daisy, TN)
Advocacy began for Trish Cox in 2005 after attending the kindergarten readiness meeting at her son's preschool where she was told Caelan would not "make it" at any public school. She would decide that summer that every child deserved to succeed or fail because they were afforded the opportunity to participate in the experience rather than imposing a judgement upon them based on a projection. Through the years Caelan was diagnosed with Asperger's, Sensory Integration Disorder, Anxiety Disorder and ADD. For the past 15 years Trish has been dedicated to educating herself as well as the educators and fellow parents she meets along this journey God set her feet to. Trish became acquainted with Lifeline in 2006 when she needed a parent mentor for support at Caelan's first IEP meeting. Over the next two years she gained a great deal of knowledge by attending numerous STEP and Lifeline training sessions and then became a Parent Mentor for Lifeline in 2008 by completing their 40 hour ParentLink Program and the 40 hour mentoring program at Vanderbilt. In 2008 she was one of the founding parents of the Chattanooga Autism Center where she has served on the board of directors and in various other capacities. She currently sits on the Inclusive Education Action and Opportunity Team of Chattanooga 2.0 and the board of LifeLine. In addition to attending IEP meetings with parents as a mentor and providing parent support on multiple social media platforms, she still actively advocates for children with disabilities in the public school and church setting. After Caelan, Trish's passion is education because she believes that the key to success for children with disabilities is to educate the adults in their lives.
Joni White (Marshfield, WI)
Joni is currently The ABIDE Special Needs Ministries Director at North Ridge Church in Marshfield, WI and a LifeLine Board Member. Joni began ministry as the Children's Ministry Director of a local church body almost 20 years ago in Missouri where she was in leadership and worked closely with that local body's Special Needs Ministry called 'Through The Roof'. Special emphasis was placed on creating an atmosphere where all children regardless of ability could take part in both Christian Education and Worship. She has worked with a variety of people with disabilities as a dental hygienist, in ministry, and at home. All of this was groundwork for what was coming. In fall of 2011, Chuck accepted a position at a local Chattanooga based trucking company. Their lives changed nearly overnight as Joni began planning to transition from Missouri to Chattanooga. She found LifeLine's website and spent hours with Lisa on the phone preparing for their family's move. As the parent of a now 20 year old daughter with Rett Syndrome, this was no small task for them, however Chuck and Joni also have two other children, Joseph (13) and Eliana (10), each with their own allergies and medical concerns. Joni connected with multiple LifeLine mentors when she moved to Chattanooga, and immediately plugged her family into activities and events with LifeLine. While living in Chattanooga for five years Joni and her family invested in LifeLine in a various roles, responsibilities, and training opportunities. God moved Chuck and Joni and their whole family to Marshfield, Wisconsin in 2016 where Joni continues sharing her extensive experiences through discipleship and building the ABIDE Special Needs Ministry of North Ridge Church in Marshfield, WI.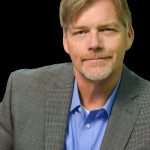 Pastor Wayne Chasteen (Chickamauga, GA)
Wayne Chasteen is the founder of Rhyme & Reason, a trio featuring southern gospel, inspirational, light contemporary and praise and worship music that traveled locally, nationally, and internationally for many years. He pastored full-time for ten years, then for 17 years Wayne traveled, speaking, writing songs, recording, and singing. God called the team back off the road in 2012 to plant Christ First Church as a ministry of Rhyme & Reason. During his years on the road, Wayne noticed some very specific groups of people missing from mainstream churches across the country, so Wayne's vision for CFC was to build a church where those often left out of church had the opportunity to be part of a local body of believers. Wayne has a gift for looking for the ability in every person and Christ First Church is a large vision concept that God is building using many who have struggled to find a church home before attending CFC. With more than half of the congregation now affected by disability or caregiving in some way, Wayne has begun sharing what he has learned about creating a congregation of belonging with other pastors. You can learn more about Wayne's ministry at www.christfirstga.org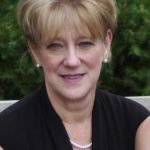 Virginia Piper, RN, BSN, M SpEd. (Ringgold, GA)
From Air Force Med Tech to Registered Nurse, Virginia's almost 30 years as a professional nurse has taken her from military to hospital to nursing home to insurance company. Her experience as an advocate in the disability community began when her son Andrew began struggling with his education and grew when her son George was born with Down Syndrome. Her advocacy led her to return to school to get her Masters in Special Education and continued with positions at LifeLine, Inc., the ARC of Hamilton County, and the ARC of Tennessee. Virginia has served on multiple local and state-wide boards through the years and continues to be one of LifeLine's Parent Mentors. Virginia has helped write curriculum as well as trained families, educators, and medical personnel on advocacy and transition topics In 2018, based on her personal life experiences, Virginia combined her training experience and furniture refinishing hobby and began a ministry to women struggling to understand who they are in Christ. Ashes to Beauty is based on Isaiah 61:3. You can find more information about her ministry at Ashes to Beauty – Ministry of Renewal and Transformation.
Captain Skyler Phillips, (Chattanooga, TN)
Skyler is husband to Melissa, father to two boys Noah and Elliott, and caregiver. Trained as an Emergency Medical Technician Paramedic, Skyler has been a firefighter for the last 16 years and ended his tenure on a truck as a Captain with the Chattanooga Fire Department when he became the director of EMS for CFD. With a desire to give back to a community that supported his family, Skyler and Lisa Mattheiss developed the SNAP (Special Needs Awareness Program) and wrote the corresponding curriculum that has now been used to train over 2000 first responders. Approved by the Tennessee Fire Commission in 2017, SNAP can now be used across the state to provide training in emergency response to those with special needs. Skyler was also involved with the Take Me Home program (database for finding lost persons with special needs which was approved by Governor Lee for state wide distribution in July 2019. (https://tmh.chattanooga.gov/) He transitioned to Instructor/EMS Director with Chattanooga Fire Department in 2017 and continues to be involved in the community as a disability advocate, working towards a fully accessible playground for families affected by disability (Harvestinginclusiveplay.com). He has also developed a coalition of first responders and community organizations to meet needs of citizens who use the fire department for services that other agencies are more equipped to provide. https://www.timesfreepress.com/news/local/story/2019/may/27/wrong-numberincreasing-number-fire-department/495445/
Rev. David Rodney (DR) Fraley – (Chattanooga, TN)
David Rodney is founder of FilmChatt and member of several film societies. He is active locally, at the state level and work on numerous projects from small independent films up to international productions. DR loves words and writes songs, poems, film reviews, screenplays and training manuals. He has taught in various capacities for over 20 years. David Rodney currently teaches screenwriting and film studies. DR has been a National Speaker and Coach for Fortune 500 Companies and has provided communication training to upper level executives, managers, supervisors, and individuals. He has over 20 years of Independent Film Production experience (including Commercial/Industrial Work). He provides training and dramatic coaching for students in High School and College and mentors and coaches new trainers. While he backgrounds includes many different things, DR tends to focus on projects related to Faith and Family as he works around his home community of Chattanooga, TN and in the Southeastern region of the country. He is the parent of a young adult with special needs and coaches his other daughter with her archery and schooling, teaches with his wife at Lookout Mountain Presbyterian Church, and understand the struggles of those living with disabilities. DR is currently pursuing Th.D at Covington Theological Seminary.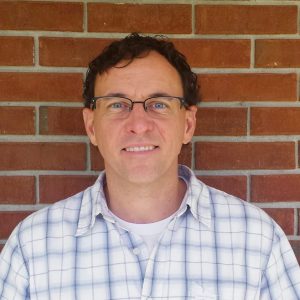 Matt McUmber LCSW, CADC II, ICADC – (Ringgold, GA)
Matt earned his bachelor's degree in Human Services from Springfield College in Tampa, FL and a master's degree in Social Work from Southern Adventist University in Collegedale, TN. Matt is licensed as a clinical social worker in both Georgia and Tennessee (LCSW) and has state and international credentials as an addictions counselor. He has been active in the fields of mental health and addictions since 2008. He currently works as Director of Behavioral Health for North Georgia Healthcare Center and as an Adjunct Graduate Professor at both Southern Adventist University and the University of Tennessee Chattanooga. Matt serves on several boards to include the School of Social Work Advisory Board at Southern Adventist University, the Alcohol and Drug Abuse Certification Board of Georgia, the Georgia School of Addiction Studies, and the Elder Board of Christ First Church in Ringgold, Georgia. Matt also serves as Clinical Director for FrontLine Counseling Center with a specialty focusing on addiction, depression, anxiety, personality disorders, trauma crisis management, grief and loss. Contact Matt at mattmcumber@yahoo.com.
To request someone to speak for your church or organization, please fill out the request form here: https://lifelinefamilies.org/resources/event-participation-request-form/