Family Emergency Preparedness Training
LifeLine is also committed to helping families prepare for emergencies and potential interactions with emergency personnel.  This preparation will include emergency preparedness for major community crisis or catastrophic events as well as preparation for personal emergencies that may occur at home, in the car, or in the community. What are the things that parents can do/have, etc. that would help them, the one they care for, and the first responder most in a crisis if emergency personnel were called to their home, car wreck, or medical emergency in the community?  It is our goal to equip families with information and resource they need to be prepared.
Besides training for families, LifeLine is offering stickers to identify your car or home.  Metro Chattanooga first responders are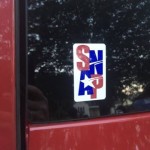 being trained through SNAP's first responder training to look for this symbol and then they will look for a Family Special Needs Emergency Contact Form in the glove box of the identified vehicle or close to the front door of an identified home.  You may also take a copy of the completed form and drop off or mail it to the 911 center for them to enter into the 911 database so that anytime a call goes in to your address, the information about your loved one with special needs will available as they respond.  You may contact Skyler at the contact information below to get a sticker or they will be available at LifeLine trainings and events.  You can download a Family Special Needs Emergency Contact Form here:
HC911 Special Needs Contact form update 2016 and details about where to place your stickers and how to send a copy to 911 can be found here: SNAP Sticker Instructions.
_____________________________________________________________________________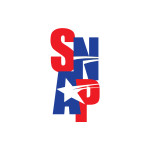 There are multiple types of emergencies.  Try as we might, it is impossible to prepare for every eventuality.  However, there are steps we can take to be basically prepared for both a shelter in place and evacuation scenario.  This page is a summary of some of highlights of our Family Preparedness Training Workshop offered throughout the year to help families affected by special needs and disability be more prepared to face a crisis.
1. Know your risk.  Know the hazards around your home, work, and frequented locations.
Know the emergency and evacuation procedures of schools, workplaces, childcare providers, and nursing homes where your loved ones spend their time.  Know evacuation routes from each of these locations as well as your home.
2. Prepare documentation.  Digital copies are great, but in the event of power outages, hard copies would be necessary.  Carrying a jump drive with information, uploading to Dropbox, or emailing to family or friends would be helpful as well as having a notebook or folder with hard copies of documents to carry with you.
Birth certificates
Marriage certificates
Bank information and contact information
Social security cards and numbers
Credit card numbers and contact information
Home & Vehicle Insurance information
Phone numbers for claims
Deductible information
Certificates/proof of insurance
Medical Information

Medical insurance cards & contact information
Basic medical records
Immunizations
Diagnosis and treatment plans
Doctors, Therapists, & Contact Information

Passports
Drivers License
Wills/Trusts
Conservatorship/Guardianships/Powers of Attorney
Deeds to property
Titles to vehicles
Durable Medical Equipment & Supply List

Model numbers
Serials numbers
Order numbers
Supplier contact information

Inventory Lists

Written list of home inventory
Video clips of home inventory
Photo book of home inventory

Any other documents specific to your family that would be necessary
3. Document your plans for evacuation and sheltering in place, including meeting places and contact points.
Emergency Family & Friend Contact List
Evacuation Plan
Transportation Plan
4. Create checklists specific to your family members and their needs.
Shelter in Place preparation checklists
Evacuation preparation checklists

Create checklists for personalized individual evacuation kits
Create checklists for family evacuation kits

Create checklist for First Aid Kit
Create checklists for Medication Kits
Create checklists for  Pet Kits
Create checklist for Sensory Kits
Create checklist for Vehicle Kits
5. Pack kits from the checklists you have created.
A. Shelter in Place family packing checklist
Two weeks stock of food and water

Plan for one gallon of water per person per day

Canned, dried meats, soups, fruits, vegetables
Manual can opener
Peel off tops (fruits, applesauce, pudding, etc.)
Granola bars, crackers, nuts
NOTE: Take sensory issues, allergies, etc. into consideration when planning for food
NOTE: Pack in plastic tubs or coolers vs. cardboard boxes in case of flooding

Sterno cans or fuel for outdoor cooking without power
Tarps, duct tape
Water filters, treatment tablets, purification tablets
Hand warmers or battery powered fans
Paper supplies
Backup power sources

Generators or charging devices
Power plan with local fire department or hospital for power for medical equipment

Radio for alerts – battery, crank, solar
Pack activities that do not require power and don't take up a lot of space
Pet/Service Animal food/water/meds for two weeks
NOTE: If you live in an area in danger of looting, consider protection
B. Create personalized checklists for evacuation
Name
Identifying information
Contact information
Diagnoses
Kits you will need to grab for each person (Medication, Sensory, etc.)
Other things that may not be pre-packed needed for spur of moment evacuation
C. Pack backpacks for each (Thrift stores will keep cost down!)
Documentation/Identification (see Identification #8 below for information to include)
Food/Water for 3 days (1 gallon per person per day)
Dried, canned, prepackaged foods
Hygiene items
Medications (maintenance drugs, rescue meds, OTC meds)
Basic first aid
Flashlights/Batteries
Candles/waterproof matches
Cash in small bills
Whistle
Manual can opener
Infant, adult, senior as needed

Diapers, Pullups, Depends, Hygiene Items
Wipes, Cream

One or two changes of clothing
Close – toed shoes
D. Pack Pet/Service Animal Evacuation Kits
Food
Water
Medications
Leash
Photo identification/documentation
Documentation of service animal status
Immunization record
Carrier (will be needed in shelter)
Litter
Pack one per animal in case the animals get separated from you or each other in evacuation process
6. Don't forget a communication plan!
Contact points locally and out of state to request help or check-in safe
Alternate and augmentative communication systems (and printed paper backup if power is unavailable!)
7. Plan for transportation.
Be sure you are not relying on a transportation system that will be  unavailable in crisis or is committed elsewhere during an event.
8. Identify yourself and your loved ones in case there arises a situation where you or they will not be able to communicate information.
Put SNAP Stickers on your home and car (Contact LifeLine! More info here SNAP Sticker Instructions)
Biography sheets (Print on here: HC911 Special Needs Contact form update 2016)  (If you live outside of Hamilton County, you may be able to find your county's contact information and process here: SNAP – 911 Emergency Database 2019)
Register with Take Me Home.  a free program provided by the Chattanooga Police Department that enables first responders to search by photo, physical description, etc.  You can learn more here: Take Me Home Flyer
Identify emergency contacts
Identify basic medical information (diagnoses, medications, allergies, where medical records can be found, etc.)
Identify ways to facilitate processing of emotions
Identify ways pain response processing might be different
Identify behaviors that may be forms of communication
Identify de-escalation strategies
Identify sensory concerns
Identify best ways to communicate (verbal, visual, extra processing time, writing,etc.)
9. Prepare and teach ahead of time.
Social stories
Role playing
Practice
Meet with first responders in your home/vehicle for walk through
Students: Build in communication and emergency preparedness into transition IEPs
Adults: Work with waiver providers to develop evacuation and emergency response plans
Seniors: Work with family/senior service providers to develop evacuation and emergency response plans.
Build relationships with first responders in your neighborhood
10. Consult Additional Resources
Meet SNAP's Family Trainer – Lisa Mattheiss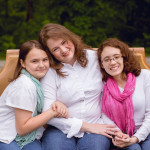 In 2008, as a member of the National Council on Disability, Lisa Mattheiss listened to a gut-wrenching three day testimony from Hurricane Katrina responders and survivors.  Lisa's conclusion was that many things could have been different.  Many lives could have been spared with better preparation.  As the parent of a now 20 year old with spina bifida and multiple other disabilities, she vowed not to let that happen on her watch if she could prevent it.  When Skyler approached Lisa about First Responder training in 2016, she knew Family Preparedness Training needed to be included as a component of the Special Needs Awareness Program.
Lisa Mattheiss with Skyler Phillips developed the curriculum for the Family Emergency Preparedness training with input from several other first responders, current and former police officers, military and civilian emergency medical personnel and multiple parents.
To request a Family Emergency Preparedness Training for your church, school, or community organization, contact us here.