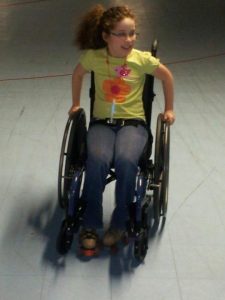 Often families and even companies, churches, schools, and organizations find themselves with an abundance of durable medical, therapy, or other items for which they no longer have a use. We love being able to pass on items that will benefit other families who may have limited or no insurance coverage or financial access to things they need. We also love to share things that will make the lives of other families easier. Items are also needed as an organization to enable our day to day function in service to families. Whether you would like to donate or need to request something from our list of inventory, please complete the form below. If you are in need of a specific piece of equipment, but do not see it on our list, feel free to request it anyway. We may be able to help you locate it from another source.
REQUESTING A DONATION
Because there are costs associated with storage, pickup, and delivery of items, we do ask those families who utilize our inventory to make a donation to help cover those costs. We do not set specific fees at this time, recognizing that families may have varying capacities to contribute. Families' generosity to contribute as they are able enables this portion of the ministry to continue.
MAKING A DONATION
Your donation will usually stay within the Chattanooga region. When our inventory space is full, however, we do have sources nationally who can sometimes use items. When we are not able to find someone who can use the items, or space is limited, we may also find opportunities to sell some donations, which enables us to fund other types of services to families.
PLEASE NOTE:. Any items, equipment, etc. are provided as is.