The last line of LifeLine's charter summarizes the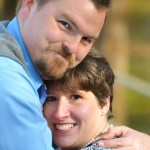 purpose of all of the preceding lines: "To share the love of Jesus Christ and the Biblical concept of the value of all human life with everyone who makes contact with this organization in word and deed." I don't know many people whose life epitomized that last line more than Randy Payne.
Because of a wheelchair and Craigslist several years ago, he and Rachel Payne became volunteers, and then friends and then LifeLine board members. The last time I saw him, just a few days ago, he was pulling out of my driveway with a car load of medical supplies to deliver. Last night Randy met the Savior he loved and served so faithfully. Tonight there is a void in our personal life and our ministry life. Please pray for all of us,but especially for Rachel Payne and their boys, 6 and 8, and Randy and Rachel's extended family and church family. Randy loved God, loved his family, loved others, and used his talents to serve them all. May we continue his legacy. There are no words to express our grief in the loss of this precious friend.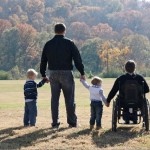 Visitation & Service at Hixson Presbyterian Church, Gadd Road, Hixson, TN
Please join us as we celebrate the life and mourn the death of our dear brother Randy Payne.
The service will take place on Thursday, April 27 at 6pm. Here are the details we have so far:
4-6pm – Visitation in room 201
6pm – Memorial service in sanctuary
Reception to follow in the Fellowship Hall
The family has asked that, instead of flowers, donations be made to LifeLine. Both Randy and Rachel serve on LifeLine's board of directors.
More information will be coming soon regarding how you can make a donation directly to the Payne family.
Thank you for your continued prayers for Rachel, Aiden, Logan, and the rest of their family.
*****************************
You can sign up to take meals to Rachel's family here. TAKE THEM A MEAL
Hixson Presbyterian Church is committed to meeting the needs of the Payne family. If you would like to donate, there are two ways to do it. You can click this link and designate the "Good Samaritan Fund". This is a tax-deductible fund which is used by the church to meet needs and will be the primary place funds come from to help the Paynes. You may also designate the "Payne Fund" when you click the link. This money will also be used directly for their family for both immediate and longer term needs, but is not tax-deductible (similar to a Go-Fund-Me account).