IEP/IFSP/504 CONSULTATION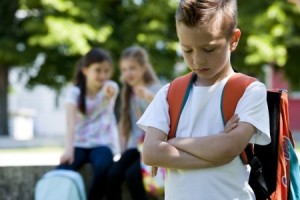 Print a flyer: Flyer – IEP Consultations 2016
PUBLIC SCHOOLS: When you look at your child's IEP (or IFSP or 504 plan), what do you see? Do you see a cohesive document that reflects your child's strengths, needs, goals, and supports to accomplish them? Or do you see a pile of papers with a bunch of acronyms that only partially makes sense? If your response is the last one, let us help! LifeLine offers an IEP consultation to help families learn about their child's IEP. Call us today for a line-by-line review of your child's documents. You will receive a thorough explanation of what is in or what is not in your child's IEP, then we will provide options and ideas for sharing any of your concerns with your IEP team. Do you need help preparing for your next IEP meeting? We do that, too! It all starts with a complete knowledge of your child's document. Empower yourself to be your child's best advocate! It all begins with understanding your child's IEP! LifeLine IEP Consultants serve families with children from birth to age 22, regardless of diagnosis (or even if you are still trying to find a diagnosis). Consultants serve families who have children in public school, private school, home school, and online schools. Most consultations take at least two hours. We have attempted to keep the fee affordable at only $25 per hour.  Most consultations take two hours. Some scholarships may be available for those meeting specific criteria. Please be prepared with your child's IEP and any other documentation that was used or that you plan to use to develop the IEP. Request an appointment today by calling our office or filling out the form below.
HOMESCHOOL:  Are you homeschooling a child with special needs?  Would you like some new ideas for alternate delivery or evaluation of information, development of high school transition plans, or just need to brainstorm through options available for your child? Would you like help developing an IEP to go along with your lesson plans?  We offer a consultation for that as well.
PRIVATE/CHRISTIAN SCHOOLS: Is your child in a private school that doesn't specifically provide an IEP/504 plan, but you have questions about options available, accommodations possible, or ideas for accessing support services?  LifeLine offers consultations for families and private/Christian schools as well.
TRAINING ON SPECIAL EDUCATION TOPICS:
Print a Complete List of Our Available Workshop Topics & Descriptions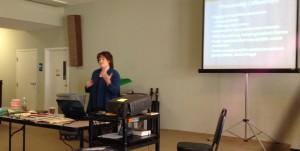 LifeLine's training and support empowers parents to become active and full partners in their child's educational program. LifeLine provides information, advocacy training, and education to families with children who are or should be receiving special education services under IDEA or 504. LifeLine also provides information and training to the educators and professionals who serve those families. LifeLine provides parent training as well as private/public/home educator training on multiple topics. These topics include Special Education Rights and Parent Responsibilities, Transitions (Preschool, Kindergarten, Middle, Adult), 504, Evaluations and Assessments, Inclusion and Least Restrictive Environment, Conflict Resolution, IEP Development, Literacy, Diagnosis/Disability Specific Workshops, Response to Intervention, Guardianship, Independent Living, Financial & Estate Planning and more! See our Workshop List for a complete list of available trainings. Some trainings are free, and some include a charge to cover cost of materials.
IEP/IFSP/504 MEETING ATTENDANCE/ADVOCACY
For several years, LifeLine staff offered IEP attendance services in support of our families. As our pool of Certified Parent Mentors has grown, staff no longer attends as many meetings as we once did. However, our Certified Mentors may be available to attend with you. The purpose of LifeLine's Special Education Services is to empower parents and guardians to be their own child's best advocate. The goal of a Parent Mentor is not to replace the parent, but to support the parent in their own advocacy. To help our Mentors be the best possible support to a family, parents need at least a basic understanding of the IEP process. Therefore, parents requesting Mentor attendance at an IEP will need to have attended a Basic Rights Workshop or completed an IEP Consultation. Parents will then be equipped with a basic knowledge of how to be a contributing part of the program development process. Once parents have this basic knowledge, they may request a Mentor's attendance to support them at an IEP meeting. Mentors are volunteers and their availability at every IEP/IFSP/504 meeting request cannot be guaranteed, though we will always do our best to find someone who can support you. If you would like to be connected to a Parent Mentor, go to the form below and request a connection. . If you would like to learn about live training workshops, see our Calendar.  Tennessee residents can also request a Basic Rights DVD from STEP, Inc. www.TNSTEP.org

PARENT MENTOR REQUEST & IEP CONSULTATION REQUEST FORM
http://www.apotekforman.com