EMPLOYMENT & COMMUNITY FIRST (ECF) CHOICES WAIVER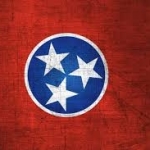 There has been much confusion over Tennessee's new waiver.  The first significant change is that this waiver includes those who have developmental disabilities as well as intellectual disabilities.  Previous Medicaid waivers only provided services to applicants with proven intellectual disability (IQ 70 or below), so this new option provides opportunities for many who previously were unable to access waiver services.   Some services in this new waiver option may be available to eligible applicants while they are still in school.
The Employment and Community First (ECF) Choices Waiver is "designed to provide the support you need in your own home or in the community.  These are called Home and Community Based Services or HCBS.  Services in Employment and Community First CHOICES will help you plan for and get a job, and live as independently as possible in the community.  They will help you do things in the community that you want to do – to help you build relationships and reach your goals.  If you live at home with your family, they will also help your family support you in planning for and reaching your goals." (from BlueCare Tennessee ECF Choices Family Handbook)
Contrary to its misleading title, the ECF Choices Waiver is NOT just for employment or those currently employed, looking for employment, or immediately employable.  There are multiple components to this waiver including respite, transporte, personal assistance, tecnología de asistencia, adaptive equipment, home modifications, community living supports, supportive home care, and family caregiver stipends.  Your loved one may also qualify for education and training in self advocacy, peer to peer support, counseling related to conservatorship/ guardianship, and family to family support, caregiver education and training, health insurance counseling, dental services, consultation, terapia, or other services. While there are some categories with age requirements, this progam can be a lifespan program (birth to end of life), depending on needs .
To debunk other myths about ECF Choices, read this article: Uncovering Myths About ECF Choices by Janet Shouse.
There are currently two Managed Care Organizations (MCOs) in Tennessee administering ECF Choices.  You can make the initial referral yourself, by filling out this online referral form.  You can go aquí for more information on signing up for the program.  You can go aquí to get help with the referral if you aren't able to complete the online referral form.
There are multiple levels of approval for this program.  Each level will require specific documentation.  There are over 100 pages of paperwork that your Support Coordinator will have to fill out by the end of the process.  Most families have an abundance of knowledge about their loved one, but can't always recall it at a moment's notice as questions are asked during the intake interview.  To remove the stress from this process, to facilitate the process for you and the Support Coordinator, and to ensure that you are able to answer questions completely, we have developed this list of information that your Support Coordinator will need.  To help your Support Coordinator develop the most appropriate and effective plan for your loved one, you can go ahead and begin gathering the following information and creating the following lists:
Once you fill out an application online, a Support Coordinator will contact you to do an in-person intake and will collect more information at that time.
INITIAL INTAKE & ENROLLMENT
Required Documentation
The most recent psychological or psycho-educational evaluation. (Be sure it is signed by the evaluator.) AND
Documentation to prove initial diagnosis of ID prior to age 18 AND/OR documentation to prove evidence of developmental disability prior to age 22.
Copy of your child's eligibility for special education services AND
Copy of Individual Education Program (IEP) or ISP (Individual Service Plan) if they are still in school. (Again, be sure you have the signature page to go with the IEP or ISP document.  It is not complete without the signature page.) AND
Signed Speech & Language Pathology, Terapia Ocupacional, Fisioterapia, La terapia de comportamiento, Vision Therapy or similar evaluation if your loved one has had those completed.
 Your Support Coordinator may require additional documentation.  Just ask what else might be needed when you discuss meeting for your in-person intake.
General Information
Social Security Number
Create a list of medical conditions and/or physical disabilities (all diagnoses both medical and educational, chronic, psiquiátrico, and other heath conditions)
Create a list of support needs (what types of support are needed for your loved one that are not required for a typically developing peer)
Create of list of likes/dislikes that someone providing care to your loved one should know
Create a list of daily schedules and routines and who is involved with each step in the routine
Create a list of medications, dosage amounts, and dosage times
Create a list of doctors, specialists, terapeutas, etc.
Create a list of allergies, reactions to allergies (rash, breathing, etc), as well treatment for each allergic reaction
If your loved one has seizures, provide detailed description of what a seizure looks like for them
Describe meal time with your loved one (ex. tube fed, oral sensory issues, gag reflexes, reflux, feed self vs. needing to be fed, etc)
List all vitamins, supplements, etc. that supports the health of your loved one
Be prepared with the name of dentist, dental hygenist and pertinent oral health information, last visit, etc.
Be prepared with information about behavioral health supports (specialists, ABA or other therapists, etc) including any behavior plans for home or school
List all durable medical equipment
List all assistive technology
PERSON CENTERED SUPPORT PLAN
In the process of enrollment, your loved one will develop a Person Centered Support Plan. They will discuss what is important to them, how they will stay healthy and safe, and how they will achieve their goals.  It describes in detail, their challenges, their strengths, and what goals and objectives they want to achieve.  This document is similar to an IEP for the services your loved one will receive through ECF CHOICES.  This plan should represent what is important a them and what is important for them.  As you and they answer these questions, record not just diagnoses, but also functional strengths and challenges and details about how someone else can best support your loved one in each category.  Remember, this is not YOUR caregiver plan for your loved one, but is your loved one's plan for themselves.
---
Describe Your Loved Ones
Create a list of attributes, qualities, gifts, skills, or character traits that are strengths for your loved one
Create a list of people, places, activities, interests, that are important to your loved one
Create a list of the best way to support your loved one (ex. give them extra time to respond, verbal/visual cues, etc)


---
Independencia & Decision Making
Be prepared with conservator/guardianship/power of attorney documentation and information
Create a list of decisions that your loved one can make independently and decisions that they would definitely need help or support to make


---
Employment Considerations
Be prepared with a list of potential career/employment interests and options that your loved one is currently involved in or would like to be involved in
Be prepared with a list of future goals related to employment
Create a list of supports that will be necessary for your loved one to reach their employment/career goals
If there is an employment history, be prepared to share that list
If you are working with Vocational Rehabilitation, have information about services being provided available


---
Educación & Learning
Describe current educational scenario (grade in school, classes/major in college or technical college, IEP, 504 plan de, etc. ) and have a list of current educational supports such as accommodations or modifications
Be prepared with a list of future goals for education
Create a list of supports that will be necessary for your loved one to reach their goals related to education and learning


---
Habilidades sociales & Relationship
Create a list of your loved ones favorite people, closest relationships and natural supports within the family as well as the community.  Describe how you keep in touch with them (teléfono, text, Internet, in person, etc)
Describe future goals related to developing and maintaining relationships such as social skill that need to be more fully developed, etc.
Create a list of supports that your loved one needs in order to successfully develop and maintain friendships
Have a list of the things your loved one does in the community, what activities they enjoy, where they volunteer, sports they play, clubs they participate in, church the attend, or other activities or interests


---
Vida Independiente & Community Access
Create a list of goals related to independent living and community access (what would they like to do that they are not able to do now)
Create a list of supports that would be needed in order to create or maintain the life and access to their community (ex. wheelchair accessible transportation,
Describe any training that natural supports (unpaid) may need in order to support your loved one (Ex. Grandma helps him off the bus on Mondays, but she struggles to understand autism, so a workshop on autism and related sensory issues may help her understand him better.)


---
Comunicación
Describe your loved one's modes and methods of communication (special communication devices, interpreters, communication systems such as PECS, PODD, LAMP, or eye-gaze software such as TOBII, etc)
If your loved one is non-verbal and doesn't have a formal communication system, what are some examples of ways they communicate disinterest, frustration, hunger, etc. (Think like this: When X happens, he does Y.  We think that means Z, so here is the best way to respond……)


---
Financial Aptitude
Describe your loved ones financial literacy and competency and their role in managing funds or who/how their funds are managed.
Create a list of financial goals for your loved one, including any challenges with financial management such as health, safety, or exploitation risks that may require limitation on access to their own funds
Describe what types of training would be helpful in teaching your loved one to manage their finances


---
Medical, Health & Wellness
List what goals you may have for your loved one to be able to recognize and attend to medical or health care needs


---
Long Range Goals & Visión
What is your loved one's goals for their life?  What is their vision of their life in 5 años? 10 años?  What will they be doing?  Where will they be living?  What will they know how to do?  What challenges will need to be overcome in order to meet these goals?
List any unpaid or natural supports that provide care to your loved one along with time and support contributed
Create a list of medical/dental private or public insurance coverage information for your loved one


---
What Kind of Person Would Be Best Replacement for You as Caregiver?
Describe in paragraph or bullet points the "ideal personal assistant/respite provider/caregiver" for your loved one.  What would their strengths be?  What would their interests be?  What personality traits would mesh well with your loved one?
NOTE: If you have been taking notes or writing Letter of Intent documentation for conservatorship/guardianship or special needs trust, that document would be a great place to start to pull much of this information.  If you haven't yet developed a Letter of Intent or notes or written documentation yet for conservatorship/guardianship, the information gathered here may be a wonderful base for developing the Letter of Intent.
CHOICES WAIVER
Tennessee's CHOICES program includes nursing facility services and home and community-based services (HCBS) for adults 21 years of age and older with a physical disability and seniors (age 65 y mas viejo). TennCare CHOICES in LTSS (or CHOICES for short) is TennCare's program for adults (age 21 y mas viejo) with a physical disability and seniors (age 65 y mas viejo). LTSS offer help doing everyday activities that you may no longer be able to do for yourself as you grow older, or if you have a physical disability, LTSS can assist you with things like bathing, vistiendo, getting around your home, preparing meals, or doing household chores. LTSS include care in a nursing home, as well as certain services to help a person remain at home or in the community. These are called Home and Community Based Services or HCBS.
To determine who qualifies for Choices Waiver, see esta página.
To see a list of what Home Care Services are covered by CHOICES,  go here.
To apply for Long Term Services and Supports, application information is here.
Farmacia Forman,da