HCDE's 3 Year Plan for System Changes in Exceptional Education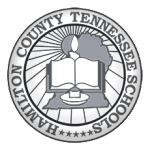 For 15 years LifeLine has advocated for systems change on behalf of thousands of Hamilton County students with special needs.  With the formation of the Chattanooga Inclusive Ed Working Group a couple of years ago, we joined many others in documenting the needs of the county and offering solutions to meet those needs.  On Thursday evening, July 19th, 2018, Dr. Cale Horne with Chattanooga Inclusive Ed and Mr. Garfield Adams presented the Group's 3 year plan for systemic change to the Hamilton County School Board.
A copy of the final draft of the 3 year plan can be found here: HCDE – Three-Year Plan – Final draft for distribution   Our sincere gratitude to all of the individuals, families, and community partners that brought this project to this point.  The board received the presentation and we look forward to continuing the work we have begun.