One Story Ministries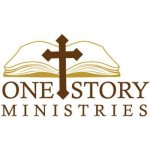 Teaching All of God's Word – Biblical Resources for Church, Home, and School
The philosophy of  One Story Ministries is that God's Word is not just a collection of stories, it is the ONE story of redemption in Jesus Christ.  Covers the entire Bible, Genesis to Revelation, not just a few select stories.  Resources to raise up a generation of children who LEARN God's Word, LOVE God's Word, and begin to LIVE out God's Word.
Children's Sunday School Curriculum – Written for 52 Sundays a year for 7 years.  Presents all of all God's Word to children.
Youth Sunday School Curriculum – 6 year youth curriculum applying God's Word to life: Biblical Worldview Basics, Biblical Relationships, Survey of the Bible, and more. (more…)
read more...