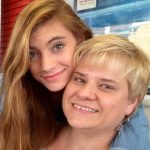 Becky Cunningham, Board Chair
One of LifeLine, Inc.'s first volunteers, Becky Cunningham, took her experience as a rehab nurse and combined it with the passion for children that she acquired while working at Shriner's Hospital.  Becky has served in multiple capacities throughout the years, beginning as an AWANA Cubbies club Director who made sure all kids were able to participate in activities and learn about God.  Becky has mentored other ladies through Bible studies, sharing her own journey as she has grown her relationship with God.  She currently works as a case manager for Blue Cross Blue Shield of Tennessee.  Her daughter Kiersey, pictured with her mother, is attending college and working part-time.  Her adopted son Thomas, who is a beautiful, nonverbal young adult who has autism, significant developmental delays, and other medical issues, is featured in the story "Saving Room for Thomas".   Becky has been a volunteer at LifeLine, Inc. since 2004, Board Member since 2006, and Board Chair since 2008.
---
Emily Calloway, Board Vice Chair/Secretary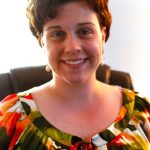 Before becoming a Board Member, Emily contributed to LifeLine, Inc. by coordinating and providing childcare for many LifeLine, Inc. activities.  She has also provided many hours of childcare for the Mattheiss family to enable them to serve families they could not have served otherwise. In the past, she has also provided childcare in her home for children with special needs when LifeLine, Inc. families could not find a daycare willing to care for their children. Emily also coordinated LifeLine, Inc.'s Meals Program for 4 years.  Many families and LifeLine, Inc. benefit from her organizational abilities and gift of hospitality.  Additionally, Emily's editing skills are reflected in much of LifeLine, Inc.'s written documentation.   She homeschools both of her children and teaches co-op classes at her church.  Emily has been a Board Member since January 2009, and was elected Vice Chair/Secretary in November 2009.
---
Greg Stott, Board Member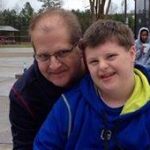 Deanna Stott, Board Member
Greg and Dee were one of the first four families that began LifeLine, Inc. with the Mattheiss family more than fifteen years ago.  While they have always been behind the scenes as Parent Mentors, they took a more active role in 2010 as Board Members.  Their son Cameron was born with Down syndrome and developed leukemia.  Despite his early health crisis, Cameron has excelled!  Greg and Dee have been tireless advocates for Cameron, both medically and educationally.  They also have twin boys, Carson and Colby.  Greg, who has worked for McKee Foods and Volkswagen, brings his experience of working on other local Boards and Councils to the organization.  Dee, who has worked with several local radio and tv stations, the Chattanooga Times Free Press, and for a local home health agency, brings her marketing and hospice experience to the organization.  They have both served as Board Members since January 2010.
---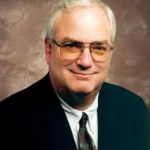 Martin Pierce, Board Member     
Martin L. Pierce received his undergraduate degree, summa cum laude, from Tennessee Technological University in 1978. He is licensed to practice law in Tennessee and Georgia, as well as before the U.S. Tax Court and the U.S. Supreme Court.
Martin works primarily in the areas of (1) Estate Planning, Wills, Trusts, Elder Law, Probate, Medicaid & VA Planning, Special Needs Trusts, Conservatorships, Guardianships and Charitable Planning, (2) Business Entity Law, including Corporations, LLCs and Partnerships, Nonprofits, Tax-exempt/501(c)(3) Organizations, Contracts, Leases and Agreements, (3) Employee Benefits, Retirement Plans, Cafeteria Plans, Health Savings Accounts, COBRA and ERISA, and (4) various other Tax law matters.
Martin has practiced law in Chattanooga for many decades. He began with Stophel, Caldwell & Heggie, P.C., in 1981. He moved to Chambliss & Bahner, PLLC, in 1984 (where he became a Partner in 1987 and was the Head of the Firm's Tax & Estates Section). In 2002, Martin joined the national law firm of Husch & Eppenberger, LLC (where he was Head of the Estate Planning and Employee Benefits practice areas for the Firm's three offices in the State of Tennessee). On January 1, 2005, Martin opened his own practice, Pierce Law Firm, PLLC, to more personally and cost effectively serve his clients.
Martin and his wife, Debbie, live in Hixson and have one son, Drew. Their experiences with educating Drew have led them to support organizations who serve families whose children learn differently.    Martin joined LifeLine's board of Directors in 2012.
---
Jeff Mattheiss, Board Member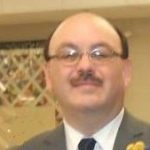 In 1994, Jeff and Lisa Mattheiss were married, full of plans for their future and children. On September 11, 1999, God brought Emily Christene Mattheiss into their family. She was born with spina bifida, hydrocephalus, and almost thirty other secondary diagnoses.  In 2006, his daughter Caroline was born.  She shares Jeff's love of reading. Jeff served 22 years in the Army National Guard before retiring due to Emily's medical situation. He has held multiple civilian jobs in the bulk mailing business over the years, and has worked for the Hamilton County Government for almost two decades. Jeff is the servant's heart of LifeLine, Inc.'s Equipment Exchange program, picking up and delivering supplies to families all over metro Chattanooga.  He is also involved in the Chattanooga Scale Modelers. He has been an active part of LifeLine, Inc.'s Board since he and Lisa founded the organization in 2003.
---
Chuck White, Board Member
Chuck has a BSBA degree in Financial Management. He moved to Hamilton County to work for US Express as a pricing and networking manager. He has been involved in accounting, analysis, and management in the trucking industry since 1998. Chuck is the Father of 3 children.  He became connected to disability when his first daughter started regressing developmentally at the age of 18 months after previously developing typically. Chuck got involved with LifeLine, Inc. when he relocated to Chattanooga for work and his daughter needed educational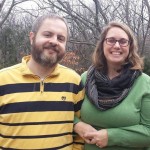 support and resources.  LifeLine,Inc. quickly became his family's "lifeline" to his new Tennessee community.    Chuck is excellent at creating needs-based family solutions and encouraging everyone to "think outside the box". He has first-hand experience with the life changes caregivers and families must make to accommodate their loved ones with special needs.  His daughter, who is now a young adult, has not regained any words, but has been able to do many things the doctors said she never would.  Through involvement in his daughter's education, medical needs, and communication system, he has developed a great passion for children with disabilities and their growth and education. Through his communication and leadership skills, he has been able to speak into other's lives with education and hope.  Chuck's professional background and personal experience offer much to the Board of LifeLine, Inc. in the area of finance, networking, program planning, and decision making in a variety of ways.  Though Chuck and his wife Joni have relocated to Wisconsin, their support continues to help LifeLine, Inc. grow to meet the needs of families living outside of metro Chattanooga.  Chuck has been on the Board since 2011.
---
Crystal Jordan, Board Member
Crystal Jordan has several connections to the disability community.  While researching her daughter's attention issues and obtaining her ADD diagnosis, she recognized her own attention challenges and got the same diagnosis.  Additionally, her daughter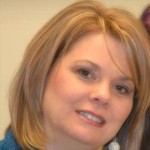 Aly has Spina Bifida, Dyslexia, and Visual Processing Impairments.  Crystal turned to LifeLine, Inc. for assistance with her family's educational and medical needs.  She's a hair stylist who has used her chair as an opportunity to talk with others and refer them to LifeLine, Inc. and other disability-related resources.  Though her husband's job has moved them around the country and she currently resides in Winder, Georgia, she continues to be part of our Board because she helps us work on ways to support the needs of our families as they move out of our immediate service area into areas where there is no "lifeline".  Additionally, as a native Cuban, Crystal's husband Javier contributes to LifeLine, Inc.'s services to families whose primary language is Spanish.  Crystal has been active with LifeLine, Inc. since 2004 and on the Board since 2008.
---
Mary Scruggs, Board Member
Mary first came to LifeLine's Parents Night Out about 10 years ago as a single foster mom to four boys, ages 3-7, all with an ADD/ADHD or autism spectrum diagnosis.  She needed a break!  What she found was a support system.  She had now committed to become a part of providing that support to others.  Now retired, Mary works part time at a day care and spends her spare time tutoring children with learning disabilities who need a little extra help to succeed.    Mary brings her experience, not only as a foster mom, but as a retired foster care case manager.  Her desire is to share the information and resources of LifeLine with families fostering and adopting kids with special needs. Mary has been a Board Member since January 2010.
__________________________________________________________________________________________
Rachel Payne, Board Member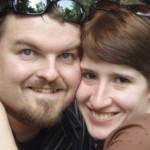 Rachel Payne moved to the Chattanooga area in 2007 from Pittsburgh, Pennsylvania.  She grew up in a pastor's home and attended a Christian school.  She transferred jobs and was a front desk supervisor at the Read House Hotel in Chattanooga until she met and married Randy six months later.    God brought LifeLine into her life in a very creative way – through Craigslist when she offered an old wheelchair to anyone who could use it.  Although she was born with spina bifida, she never really considered herself to be disabled and never wanted to be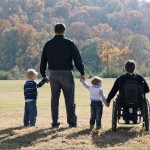 associated with anyone that was.  Through Lisa and some major life-changing surgeries, she has come to accept that no disability is a mistake.  God still created her and everyone with disabilites in His own Image, and He uses those disabilities to bring glory to Himself.  Rachel currently stays at home with her two boys, Aiden, 5 and Logan, 4.  Through LifeLine's first Same Lake Different Boat Bible Study, God called Rachel to begin a Special Needs Ministry in her local church and she is working toward building that ministry while she volunteers for LifeLine.  Rachel has volunteered in multiple capacities, but officially became part of the board in 2014.  Rachel's husband Randy was a gifted part of LifeLine's board as well.  Randy passed away in 2017 but Randy's life left a legacy of compassion for families affected by disability that affected hundreds of families in metro Chattanooga.
______________________________________________________________________________________________
Barry Jones, Board Member
Michal Jones, Board Member
Barry and his wife Michal were married 30 years ago.  Barry is the father of four children ages 25, 24, 21, 18. His 21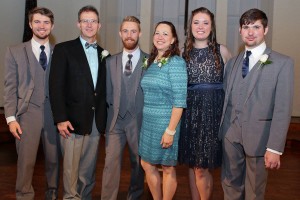 year old son has Autism. Barry has played a vital role in all of his children's life but significantly in his sons' development and positive educational outcomes. Barry has held variety of positions within local church for over 32 years. Those include Minister of music, and interim Minister of Music, Children's Sunday School Teacher, Youth Minister and Youth volunteer worker. He has also been a Firefighter/EMT for 29 years and has a variety of experiences and knowledge that he brings to LifeLine's board. 
Following work in the business world as an administrative assistant, Michal began her advocacy work for her own son with Aspergers.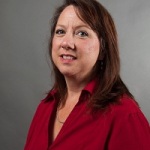 She has an extensive network of professionals that she has served alongside as well as parents that she has served through the last 12 years with Walker County Schools, 11 years as Georgia's Department of Education funded Parent Mentor. Michal has completed LifeLine's ParentLink Parent Mentor program and fills in as a workshop trainer for Lisa Mattheiss as well.  She coordinates LifeLine/Walker County's joint northwest Georgia support group as well as scheduling all of the workshop topics and speakers.  Jones' personal connection is her 21 year old son with Aspergers who just recently graduated from high school and for whom she still advocates as he navigates the adult services system and Vocational Rehabilitation systems.  Barry and Michal joined LifeLine's board in 2016.
---
Lisa Mattheiss, Executive Director
On September 11, 1999, Jeff and Lisa became the parents of a child with special needs.  Emily Christene Mattheiss was born with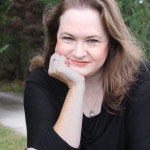 spina bifida and hydrocephalus and has now accumulated almost thirty diagnoses altogether.  Seventeen years and 16 surgical procedures later, Emily has multiple disabilities including mobility impairments, multiple medical diagnoses, developmental disabilities, and learning disabilities. Lisa is also the parent of a typically developing ten year old. Since the beginning of their family's journey, Lisa has been actively involved in learning all that she could and sharing all that she learned with others who found themselves to be caregivers to someone with a special need.
At various times, Lisa has served as a Parent Advisor or Council Member at TCThompson Children's Hospital, Walter Boehm Birth Defect Center,  Siskin Children's Institute, Creative Discovery Museum, and Oakwood Christian Academy.  She is a parent trainer for Project DOCC.  She has served on the board of STEP, Inc. and also helped launch Chattanooga's chapter of the Tennessee Respite Coalition.  Lisa was appointed to the National Council on Disability by President George W. Bush in 2006 and served in that capacity for 4 years.
Besides community involvement, Lisa has over 20 years of experience in working with Awana Clubs, Sunday School Classes, and Academic Classes. She has served as an Awana Commander, Director, Leader, and a buddy for clubbers with special needs.  She has taught Sunday School classes and Bible studies for children and adults. She has experience serving as a paraprofessional in a Christian School academic environment as well as completing several hundred hours of training since she cofounded LifeLine, Inc. in 2003. Lisa has been instrumental in the launch and/or development and growth of multiple church special needs ministries and non-profits serving those with disabilities. Lisa's personal experience and education as well as her professional experience uniquely qualify her to provide training to parents, teachers, schools, churches and the community.
While Lisa has been involved in several different community, local, and national projects and organizations, she primarily spends her time developing this ministry to families with special needs.   Called to special needs ministry in 2002, LifeLine Ministry was launched by the Mattheiss family in 2003 with just four families.  LifeLine, Inc. is now its own 501c3 and has served over 1500 families, hundreds of educators, professionals and church Children's Ministry Leaders. LifeLine has administered multiple grants, including a Community Parent Resource Center grant from the US Department of Education, Office of Special Education Programs (2009-2012).
Even though they have had many opportunities to impact other families, Jeff and Lisa still consider Emily, and their younger daughter Caroline, to be their greatest accomplishments.
Besides serving as the Executive Director of LifeLine, Inc. Lisa also currently holds positions as Special Needs Ministry Coordinator at Christ First Church in Ringgold, and as the Georgia Parent Fellow for Understood.org.  Lisa serves on the leadership team of Chattanooga Inclusive Education coalition, and is part of the Southeast Youth Partners.
Lisa was honored for her contributions to the region in April, 2014 as a recipient of the Pay It Forward award.  http://newschannel9.com/features/pay-it-forward/lisa-mattheiss—a-lifeline-to-local-families. She received the award again in July, 2017.  http://newschannel9.com/features/pay-it-forward/a-bridge-for-families-of-children-with-disabilities
---
Joni White, Board Member & Parent Mentor Training Coordinator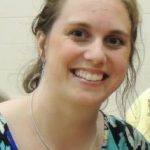 Joni White is a Registered Dental Hygienist. She was also the Children's Ministry Director of a local church body in Missouri where she was in leadership & worked closely with that local body's Special Needs Ministry called Through The Roof. Special emphasis was placed on creating an atmosphere where all children regardless of ability could take part in both Christian Education and Worship. She has worked with a variety of people with disabilities in dentistry, ministry, and at home. All of this was groundwork for what was coming.
In 2011 a huge transition took place for Joni and her husband Chuck. After much prayer they knew they where they were to move. In Fall of 2011, Chuck accepted a position at a local Chattanooga based trucking company. Their lives changed nearly overnight as Joni began her plans for transitioning from Missouri to Chattanooga.   She found LifeLine's website and spent hours with Lisa on the phone preparing for their family's move.
As the parent of a now 16 year old daughter with Rett Syndrome, this was no small task, but Chuck and Joni also have two other children, Joseph (8) and Eliana (5), each with their own allergies and medical concerns.    Joni connected with multiple LifeLine mentors when she moved to Chattanooga, and immediately plugged her family into activities and events with LifeLine.
Now that her family has lived in Chattanooga for almost three years, Joni is sharing her extensive experiences with others through developing the resource that meant so much to her – other Mentors.   She is also involved in supporting LifeLine's Special Needs Ministry Development activities.
---
Cynthia Young, Christian Education / Special Education Consultant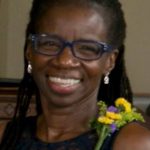 Cynthia Young, M.A. Special Education. Cynthia and her husband, Dr.Bruce Young, met and received their initial degrees in Education at Covenant College. They married and began their family more than 40 years ago. They now have eight children, two daughter in laws, one son in law, and nine grandchildren, (with one on the way), but they had no idea how their seventh child would completely change their view of education. They are passionate believers in Christian education, launching their careers by helping start a Christian School for At-Risk students in Berkeley, California. When Isaiah was born with Down syndrome, Bruce and Cynthia providentially gained access to a void in Christian schools, where kids with special needs are excluded more often than not. Cynthia took her knowledge of Isaiah, and her conviction that all of her children have access to a Christian education at a Christian school, combined it with a degree in Special Education from UTC, and became Isaiah's Inclusion teacher. She has spent the last 13 years advocating for inclusive cultures and practices in Christian schools and currently works at Chattanooga Christian School where she insures inclusion for 10th grade Isaiah as well as being an advocate for many other students with special needs. Cynthia is an Adjunct Professor for Special Education at Covenant College, and supports other Christian schools with her knowledge and experience as a parent, teacher, and professor.
---
Lisa Mattheiss, Special Education Support Coordinator
---
Jackie Leach, Website Administrator and Board Consultant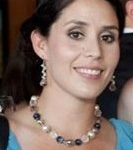 Jackie is wife to Andy and mom to two boys, Grant and Owen.  Her oldest son is on the Autism Spectrum.  She works full time for a software development company.  Jackie became involved in LifeLine in 2011 when she began attending trainings on special education services.  Most recently she participated in the Same Lake Different Boat, where she felt the Lord calling her to aid in the development of a Special Needs Ministry at her own church.   She devotes her extra time to supporting LifeLine with her gifts of technology and development.   Jackie contributed extensively to the development of this website.
---
PJ Crouch,  Special Needs Ministry Intern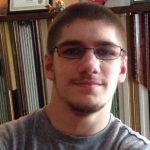 PJ Crouch has Cerebral Palsy, but it doesn't define who he is.  He is a rising college freshman with plans to work in missions. Working with LifeLine is an important part of his life because he feels that God is leading him to work within his own population.  PJ says that "the training that God is providing me will always be with me. Matthew 5:13-16 is my favorite scripture passage.  I am not always the salt and the light, but working with LifeLine has shown me what that statement truly means. It means you don't always have to preach the gospel with your words, but you can always show it through your deeds. My life isn't always easy, but I am enjoying showing others that no matter how hard it gets, there is always a life line to hold onto through Christ."
In August, 2014, PJ was honored by a local television station in the Pay It Forward Program for his inspirational attitude.
http://www.newschannel9.com/news/top-stories/stories/pay-forward-pj-crouch-inspiring-countless-others-his-can-do-attitude-12066.shtml
Apotek Forman