Laurel Heights Hospital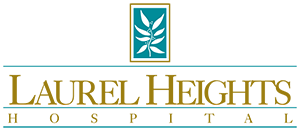 "The Acute Program is specifically designed to provide inpatient psychiatric stabilization and treatment for children and adolescents ages 7 to 17 who present with co-morbid autism or other neurodevelopmental disorders. 
The primary objective of treatment is to quickly stabilize the symptoms that led to hospitalization, including severe self-injury, suicidal behavior and/or severe aggression.  Our second objective is to more thoroughly evaluate a broad range of factors that contributed to the current crisis and implement treatment interventions that can translate to the community."
"Laurel Heights Hospital's new inpatient acute program is designed to effectively treat the psychiatric crisis of children and adolescents who present with a co-occurring Autism Spectrum Disorder or other neuro-developmental disorders.   Laurel Heights Hospital is located in
Hospice of Chattanooga: End of Life Care & Grief Support
"Call in Hospice of Chattanooga when you or a loved one are faced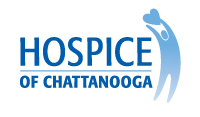 with a terminal diagnosis or are struggling to cope with pain.  We will provide a wonderful team of professionals to surround you and your family with care.  Hospice of Chattanooga offers a wide range of services that includes hospice or end-of-life care, plus extensive grief support programs for those coping with the loss of a loved one. We specialize in personalized care that is tailored to each individual patient and family's unique medical, emotional and spiritual needs. Our talented team of hospice care experts will do for you as we have done for thousands through the last 30 years: we will help you navigate the challenges of managing your care, while working to ease your pain and suffering."
RIP: Parenting That Works
Regional Intervention Program (RIP)
A FREE Positive Behavior-Management Program for Children ages 2-5
that helps parents improve their parenting skills and learn to better deal with problem behaviors such as:
 tantrums
 whining
 bedtime problems
 non-compliance
 aggression
…and more…
Resource Books for Those Caring for Someone with Alzheimer's
Here is a list of books that have helped me as a caregiver for a family member with Alzheimer's.
While I Still Can by Rick Phelps
The 36 Hour Day by Nancy L. Mace and Peter V. Rabins from Johns Hopkins
Learning to Speak Alzheimer's by Robert N. Butler
Life With Alz by Mildred Kay Thomas
Coach Broyles' Playbook for Alzheimer's Caregivers by Frank Broyles
The Hedge People by Louise Carey
Caring for Mother -n A Daughter's Long Goodbye
When Your Aging Parent Needs Care by Candy Arrington and Kim Atchley
Sunsets by Deborah Howard
The Final Mile by Faye Landrum
Submitted by Vicki Bennett
(Thanks, Vicki, for sharing!)
Tax Breaks for Families with Special Needs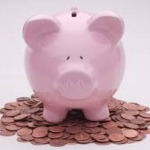 There's no pot of gold at the end of the rainbow, and the odds of winning the lottery aren't exactly in your favor. Tax breaks, though, may be something you can bank on.  Here are some tips for families with members who have special needs. (From Military One-Source)
Make sure you claim all eligible dependents
Explore adoption credit
Try to recoup child and dependent care expenses
Explore the Earned Income Tax Credit
Explore the Credit for the Elderly or the Disabled
Find out whether you can claim medical or dental expenses

Find out more about each option as well as find the IRS Publication where the details are found by going to