Dr. Leslie Rubin, Developmental Pediatric Specialists
Developmental Pediatric Specialists is a small, intimate, private practice for children and families with developmental concerns, conditions and disabilities.
The philosophy of the practice is holistic, interdisciplinary and personalized, providing consultation, evaluation, monitoring, management, coordination and treatment for the child in the context of the family and the community.
We provide

Read more…
Congratulations, PJ!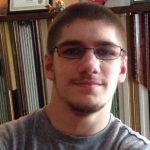 Emotions are mixed this week.  Over the last two years, we have had the opportunity to watch PJ Crouch go from a high school student to a college freshman.  We've watched him grow into service to God and others brought about by a life of dealing with cerebral palsy.  It has been a blessing to watch.
However, after spending the last two years as LifeLine's intern, PJ will be moving on to

Read more…
Top 10 Ways a Judge Can Influence a Child Under IDEA in Court
Joe Tulman, Professor of Law at the UDC David A Clark School of Law, makes these recommendations on 10 Things a Judge in Delinquency or Criminal Court Can Do Under IDEA Regarding People with Education Related Disabilities
Gather relevant stakeholders and clearly divide what should be handled by whom.
Ensure the child is evaluated for special education eligibility.
Ensure all records acquired and organized.
Appoint educational expert for advice.

Read more…
Missions Opportunity in Romania
MISSIONS OPPORTUNITY: There is a missionary family in Romania who has two teenage sons diagnosed with dyslexia. Parents are looking for some help homeschooling them in the coming school year. Having an education background is helpful, but not a requirement for this position. Experience seems to be more important than degree. Essentially this person would probably go through PCA's Mission To the World's internship process and raise support for the coming year (unless they have the means and desire to just volunteer). If you or anyone you know has an interest in this position, please share this opportunity and have them contact Cheryl Erb at cerb@pcanet.org or 678.346.8684. Cheryl will help connect you to the family.
Innovative Therapeutic Services
Innovative Therapeutic Services
If your child falls frequently, displays poor coordination, jumps from one activity to another, etc, this therapy program would be a good fit for you. This occupational therapy program focuses on motor planning, sensorimotor, handwriting skills, reflex integration, sensory processing skills, visual perceptual/motor skills, and activities of daily living. If you desire more information, contact Mary Mullins, Occupational Therapist, at mary.mullins.otr@gmail.com or call 423-883-0020.  Innovative Therapeutic Services does accept some insurance.