AIR Labs: Afterschool Web Development Opportunity
So many of our kids with special needs have an affinity for technology.  This could be a potential opportunity to learn how to use that gift to develop skills for employment and a career.
"A.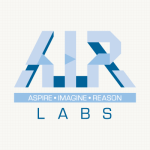 I.R. stands for Aspire, Imagine, and Reason: the three qualities we strive to instill in our youth.
A.I.R. Labs is an afterschool program that teaches website development for students ages 12-18. We're based in beautiful Chattanooga, Tennessee, and we're supporting a new generation of local creators, coders, developers, and engineers who will share their talents with the world.
A.I.R. runs for 8 weeks, 2 times a week. We encourage students to find the balance between individual and collaborative creativity, to challenge themselves, and to explore ideas freely."
read more...